HAPPY NEW YEAR 2020!
- LETTERPRESS & CARVED BLOCK -
5 Color Editions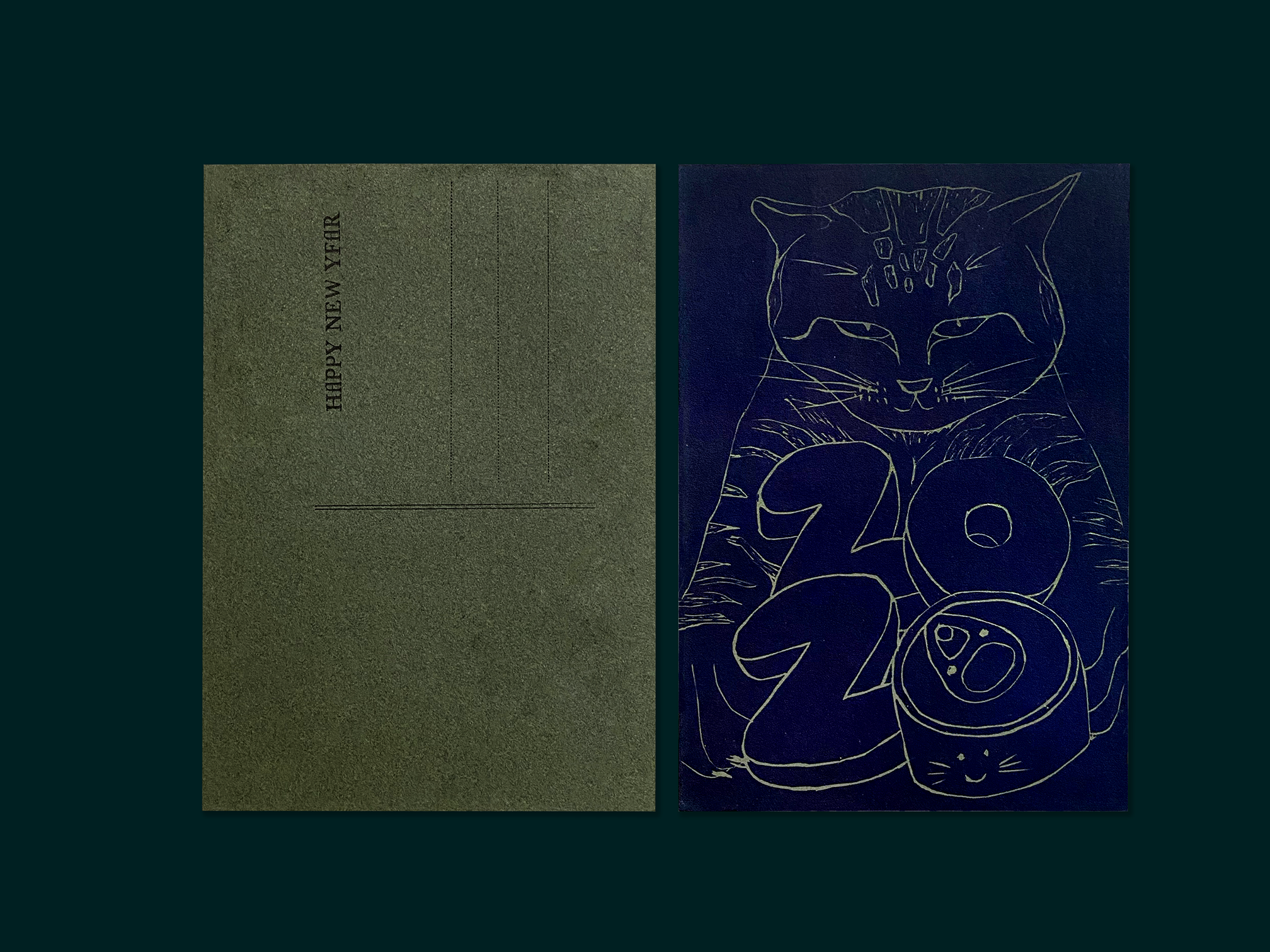 "Cat Cat"
Cat Cat was a stray cat before my flatmate took him in.
I carved its face on the linoleum block to print because he is adorable every time he has an absent-minded look.
I printed in three-primary colors with twentyish editions wishing my friends have a pleasant new year.
Febuary 2020

Letterpress / Linolium Block