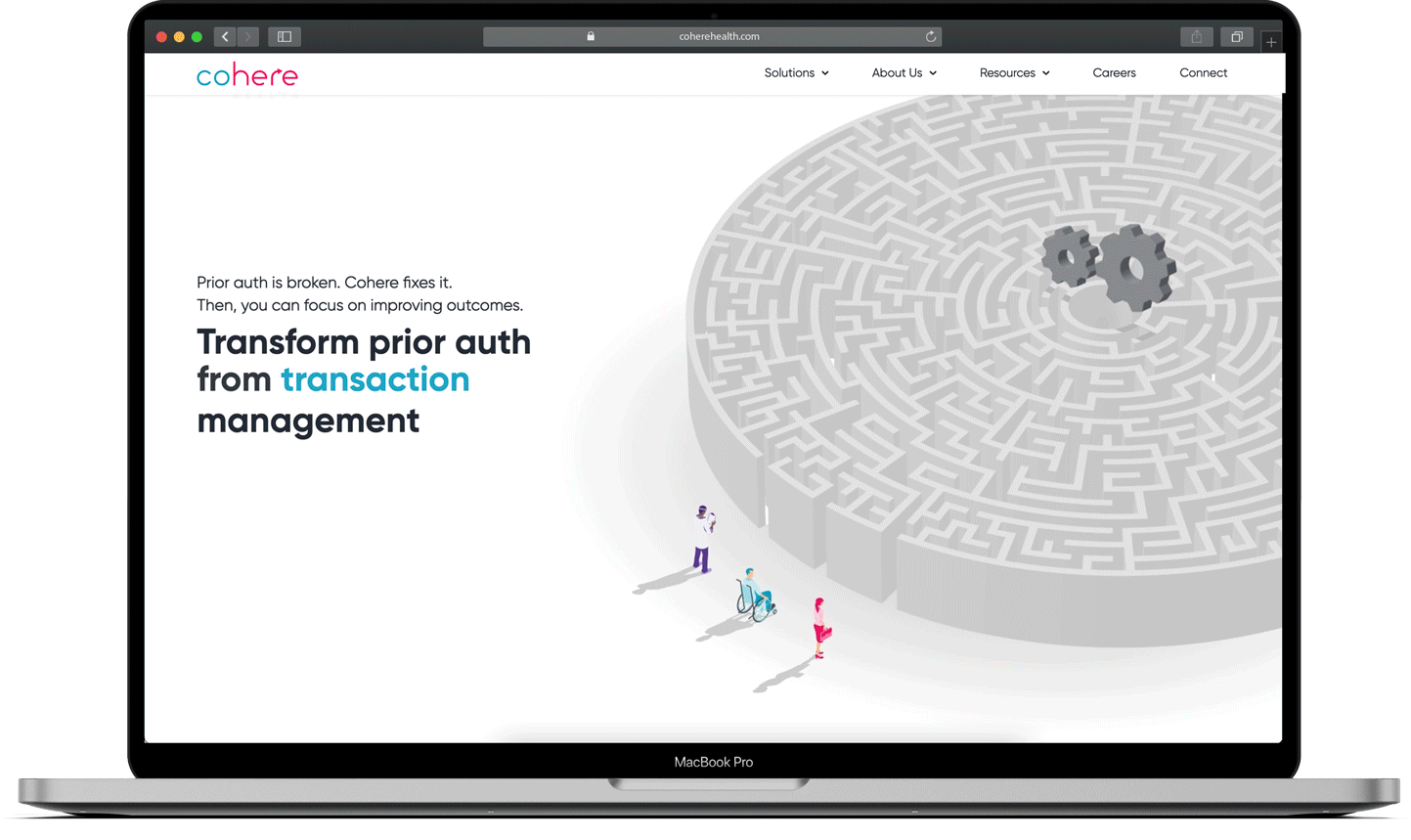 ---
Cohere Health Website
2022-2023

#Website Design


Role:
Graphic Designer

Client:
Cohere Health ︎︎︎

Team:
Jonathan Bell, Amy Hollshwandner, Allison Lyles, Will Macowski, Kerrianne Sullivan, Tony Fatana
---

Cohere Health is a company that specializes in clinical intelligence. Their goal is to improve the quality of healthcare by providing intelligent prior authorization solutions. By aligning physicians and health plans on evidence-based care paths for the patient's entire care journey, Cohere aims to improve patient outcomes. In addition to improving healthcare quality, their solutions also reduce administrative expenses.

In this project, I collaborated closely with our marketing director, creative designer, web developer, animator, and another graphic designer. Our collective effort was focused on designing and developing a comprehensive website that would showcase Cohere's expertise, products, and professionalism. Specifically, my responsibility was to create two main pages — the Our Solution page and the Cohere's Unify Intellegent Prior Authorization page — while also providing design support for other pages as needed. Additionally, I was tasked with developing seamless transition concepts that would enhance the overall engagement and responsiveness of the website, particularly as users scrolled through different sections and elements.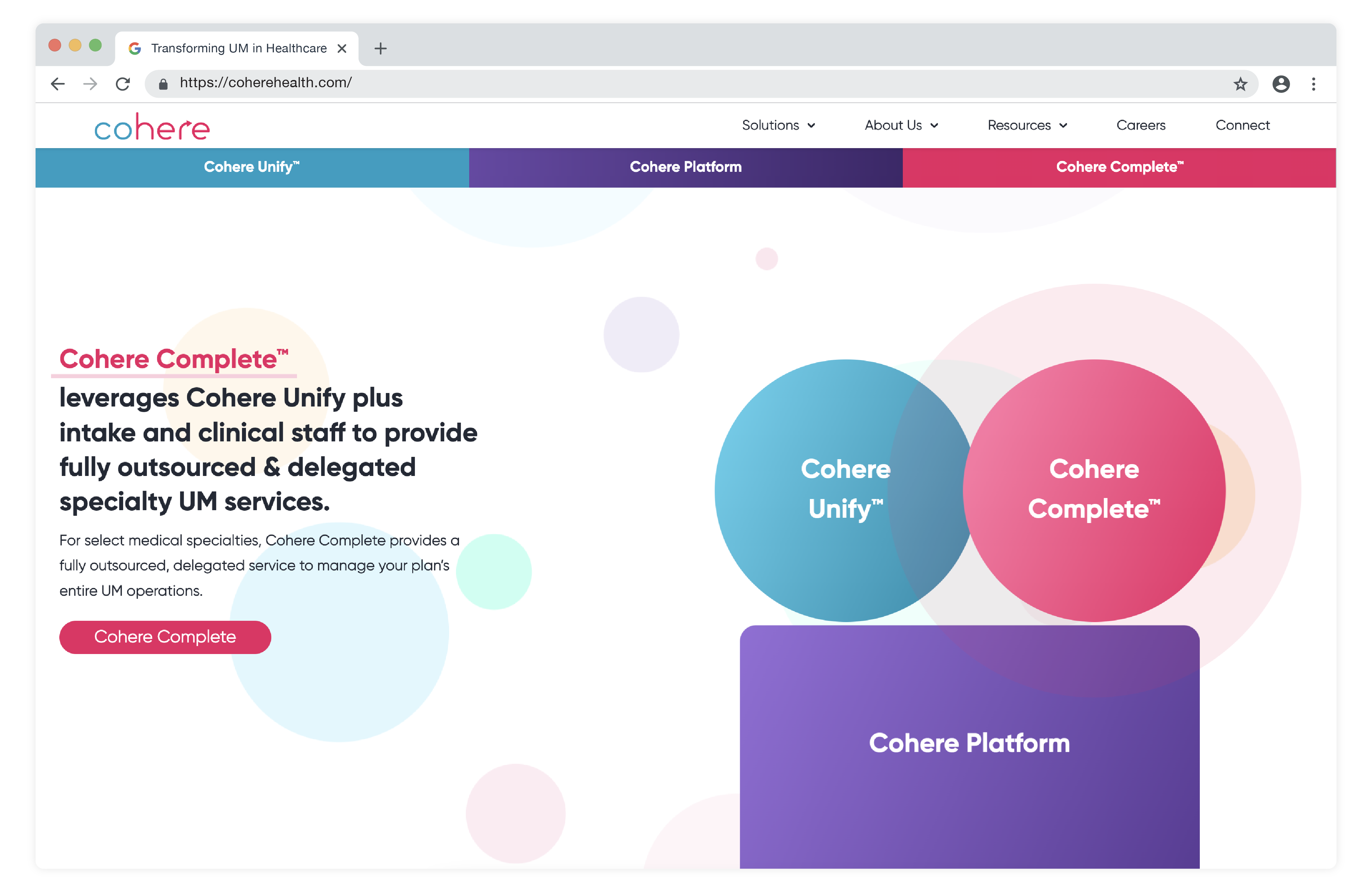 ---

The design of the website has been carefully curated to embody the brand's values, personality, and message. The use of airy and energetic design elements creates a sense of openness and vitality, which can be appealing to their target audiences. Vibrant and contrasting colors have been implemented to attract the viewer's attention and foster a positive connection with the brand. Similarly, the Gilroy font is chosen to convey a sense of friendliness, professionalism, and innovation. Overall, the website's design aims to engage the audience and communicate the brand's message in a way that is both visually appealing and informative.
---

Despite some limitations in terms of responsiveness and animation from the mobile version, the website still maintains its appeal. While the desktop version may have more elaborate design elements that may not translate seamlessly to the mobile format, the mobile version has been designed with mobile users in mind. It features a more streamlined layout, with straightforward navigation and easy-to-read text, to ensure the user experience remains positive regardless of the device used.